Check out "Gardening is T R I L L" Part 1
A Little About The Plant Plug™
Started in 2019, The Plant Plug™ is the first outdoor private curbside nursey in Los Angeles. Producing home grown organic seedlings, starter fruit trees & succulents.
We specialize in seasonally appropriate organic low-cost, organizing community events & low maintenance gardening. It's our mission to lead with education, connecting people of all ages to growing & regrowing their food within urban spaces.
We offer educational workshops, public speaking events, creative directing and project management all over Los Angeles County throughout the Spring, Summer & Autumn.

Our hobbies & homesteading created The Mini Farm in South Central Los Angeles back in 2018.

Sorry, we do not offer non-Native, non-edible landscaping lawn care services. Please check out AAL Material & Landscaping.
The Plant Plug™ does Fruit and Vegetable/ Edible and Native gardening only.
For personal plant shopping, online consultations or to book a workshop please give us a call at (657)206-0887 to make an appointment/ consultation. Most of our home-grown organic plants can be delivered with care by one of our friendly team members.
(Free local delivery within 5 miles of zip code 90044. Mileage rates apply to those out of range)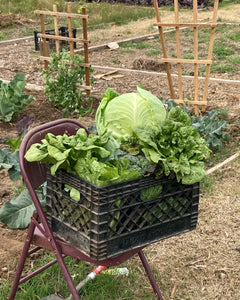 Our Events, Parties & Workshops
Our Immersive workshops & parties generate excitement for all ages around home gardening. We incorporate interactive activities highlighting historical facts, take home seedling gardens with a unique hands-on approach. With workshops at the Los Angeles County Library to the L.A. County fair, and the seasonal South Central Garden Party, The Plant Plug™ has been able to connect thousands of people to urban farming practices. Click here for our next event Follow Us on EventBrite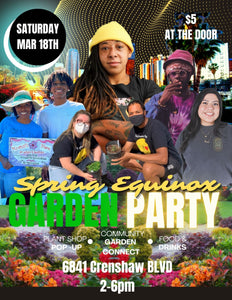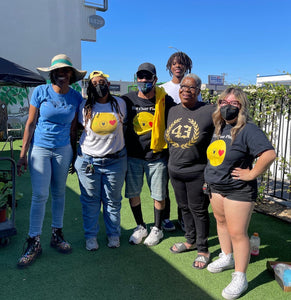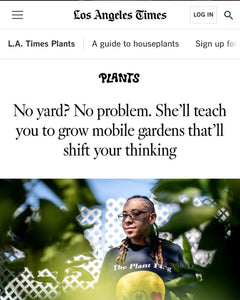 Virtual Tour of the South Central Mini Farm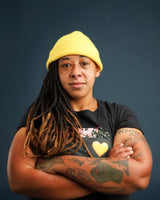 Meet the Founder of The Plant Plug™ Taylor Lindsey
I made it my mission to bring organic produce to LA residents' back yards, back porches & balconies. Leading with education and dedication of slowly eliminating food deserts in greatly underserved areas.
Whether it be organic gardening, grassroots movements, or establishing business ownership; my inbox will always be open. We're changing this around here ONE. PLANT. AT. A. TIME.
For Business Inquiries/ Bookings Email Plantpluglosangeles@gmail.com
Tap the Linktree for all social media
The Plant Plug™ Linktree